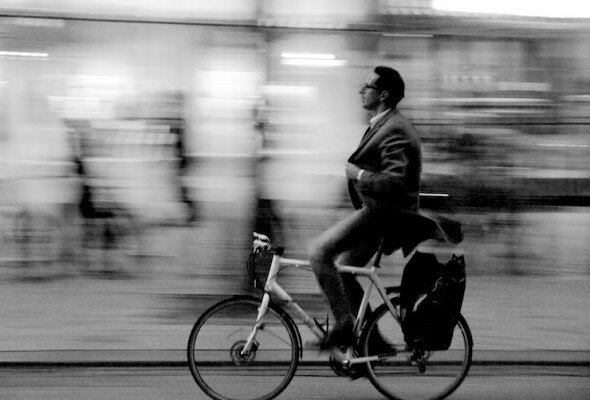 Last year, I participated in the International Street Photography Award 2012 of the London Festival of Photography. The entries I submitted are a mix of black and white images (all digital), circling on the theme of commuting. Most images were taken either at dark evenings or at night or within areas with little available light.
The LFoP offered purchase essays on the submitted work from the jury. After some waiting, I received my feedback by email yesterday and I thought it's worth sharing with the rest of you.
Dear Tobias

Firstly, sorry for taking so long to provide feedback to your submission. The festival is run by a small not for profit organisation and we have had our hands completely full running the festival. Secondly, thanks for participating and being interested in what we do, we could not survive without the support of people like yourself.

I hope you can see these comments as constructive, they are the view of the judges, and expressed only within the context of the judging requirements for the International Street Photography Award.

On a technical level your images are strong. You clearly have a good eye, and are an experienced photographer. The tonal depths and quality of your images are beautiful – and it makes sense for your work to be in black and white. You have captured some interesting characters and snapshots of commuter life, nicely avoiding the usual clichés, and as a series, they work well together.

I honestly think your work is on a par with some of the finalists we showed this year, and probably the only reason you didn't make it that far was due to sheer numbers of entries and the fact that each of the judges were given batches to shortlist, and limited to the numbers of entries they could put through to the next round. Perhaps, to your allocated judge, your images just didn't stand out compared with the rest of his/her batch. I know that we received a great deal of great, black and white, urban street photography so it was a very tough competition.

I particularly admire your confidence in shooting unusual angles, reflections and using slow shutter speeds. One thing to practice could be trying to shoot people a little more closer. This is a difficult thing for most street photographers to achieve. If you wanted to challenge yourself even more, take a look at Bruce Gilden's work for some extreme inspiration!

I think some of these images would look great in an exhibition and I hope you continue to practice, aim to experiment more and perhaps strive for a more unique approach to make sure your work really shines out.

Do take a look look at the international award finalists from this year you will get a feel of what we were looking for:
http://www.lfph.org/gallery/international-award-2012
http://www.lfph.org/gallery/international-street-photography-award

With regards some street photography inspiration, I am sure I don't need to tell you about:
Martin Parr, Matt Stuart, Tony Ray Jones, Joel Meyerowitz, Stephen Shore and William Eggleston.

Good Luck in your future endeavours, and we look forward to seeing your next submission – should you decide to enter again!

Best Wishes

The FESTIVAL JUDGES

http://www.lfph.org

I am very thankful for these encouraging words, also given that some of the finalist images do not speak to me at all. With fresh motivation, I am looking forward to this year's festival and contest.