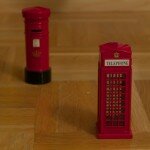 A lot of people wrongfully associate perspective with focal length and suggest that a change or different choice of focal length alters the perspective, "
compresses
" it or "
distorts
" it. This of course is rubbish as perspective is defined only by the distance of the lens to the subjects in the image. Often the term
"lens perspective"
is used incorrectly wh...