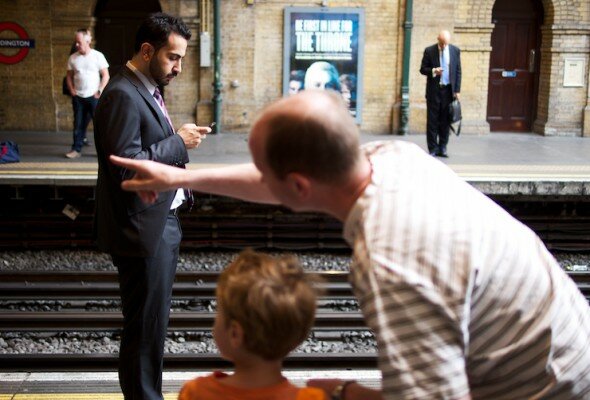 Due to my work, I benefit from international one day business trips occasionally. Yesterday, I had a meeting in London, so I hopped on a plane from Hamburg to London in the morning and back again in the evening. On my way to my meeting and back to the airport I managed to get away with some images.
My meeting place was close to Victoria station where the company I work for has their London office, right across Westminster Cathedral on Cardinal Place. Since I had walked past Westminster Cathedral a couple of times already on past visits to the office without seeing the inside, I decided to go check it out this time. Personally, my views on religion are mixed – each to their own liking though! – but I enjoyed the inside nevertheless. It was not crowded at all. Some tourists were checking out the interior while others waited outside.
I also enjoy the unique British characters roaming London. This young man featured some impressive tattoos on his arm!